travel
Friday, 21 October 2011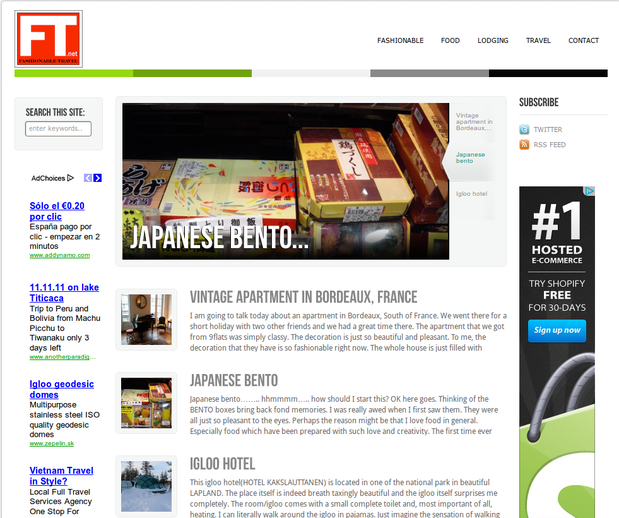 We are launching a new travel blog called Fashionable Travel. To show the best of the best in the travel world.
We are starting with three articles:
So if you want to read about the best places in the world, please subscribe to Fashionable Travel 🙂
Un comentario en "Fashionable Travel, new travel blog"
Daniel Zuckerhaus dice:
Monday, 14 May 2012 a las 5:26 pm

If you ever come to Berlin, check out the website http://www.go-apartments.com
They have apartments in the city centre for cheap prices.